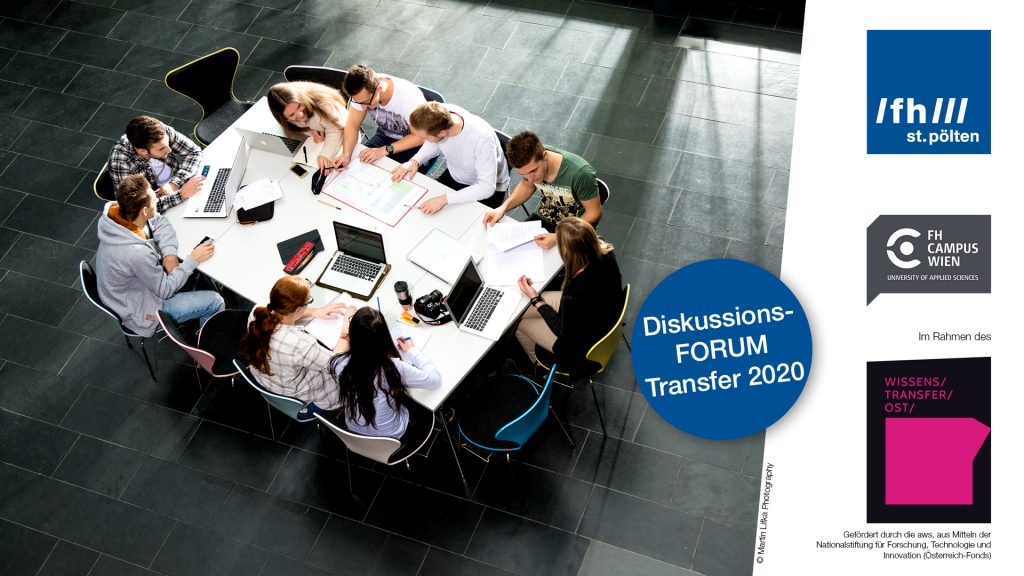 SAVE THE DATE
Diskussions-FORUM Transfer 2020
Diese drei-teilige virtuelle Veranstaltungsserie steht im Zeichen des Austausches zwischen den Hochschulen zu Themen des Wissens- und Technologietransfers.
Die Themen der Serie sind:
16. Oktober 2020. Start-Ups, Spin-Offs und Verwertung – the good, the bad and the surprising
06. November 2020. Transferable Skills Best Practice Aktivitäten – Formate – Herausforderungen
13. November 2020. Zukunft des Wissenstransfers – Ausblick und Erwartungen
Alle drei Veranstaltungen finden von 13.00 bis 14.00 statt.
In diesem Format stehen Peer-Learning und kollegialer Austausch im Vordergrund. In den Foren werden Erfahrungen und Wissen geteilt, diskutiert und Themen aus unterschiedlichen Blickwinkeln behandelt. In einer Mischung aus strukturierten Agenda Punkten und freiem Diskussionsraum bringen geladene Podiumsteilnehmer*innen, sowie die Forenteilnehmer*innen ihre eigenen Erfahrungen ein.
Um eine freie und ungezwungene Diskussionsumgebung zu schaffen, wird es keine öffentlich verfügbare Aufzeichnung geben. Stattdessen wird im Anschluss an jeden Termin eine Zusammenfassung der wichtigsten Learnings verfasst, und auf der WTZ-Ost Webseite zur Verfügung gestellt.
Nähere Infos, sowie Details zur Anmeldung folgen noch.