VERANSTALTUNGEN
Im Rahmen der im Herbst 2014 neu geschaffenen Wissenstransferzentren in Österreich bieten die Universitäten und Fachhochschulen des Wissenstransferzentrum Ost ein interuniversitäres Weiterbildungsprogramm an. Das Veranstaltungssprogramm 2023/2024 des WTZ Ost widmet sich neuen Formen der Erarbeitung, Vermittlung und Verwertung von Wissen..

Diese Veranstaltung hat bereits stattgefunden.
Hackathon: Citizen Science meets Societal Challenges
15. September 2020 | 8:30

-

16. September 2020 | 18:00

Kostenlos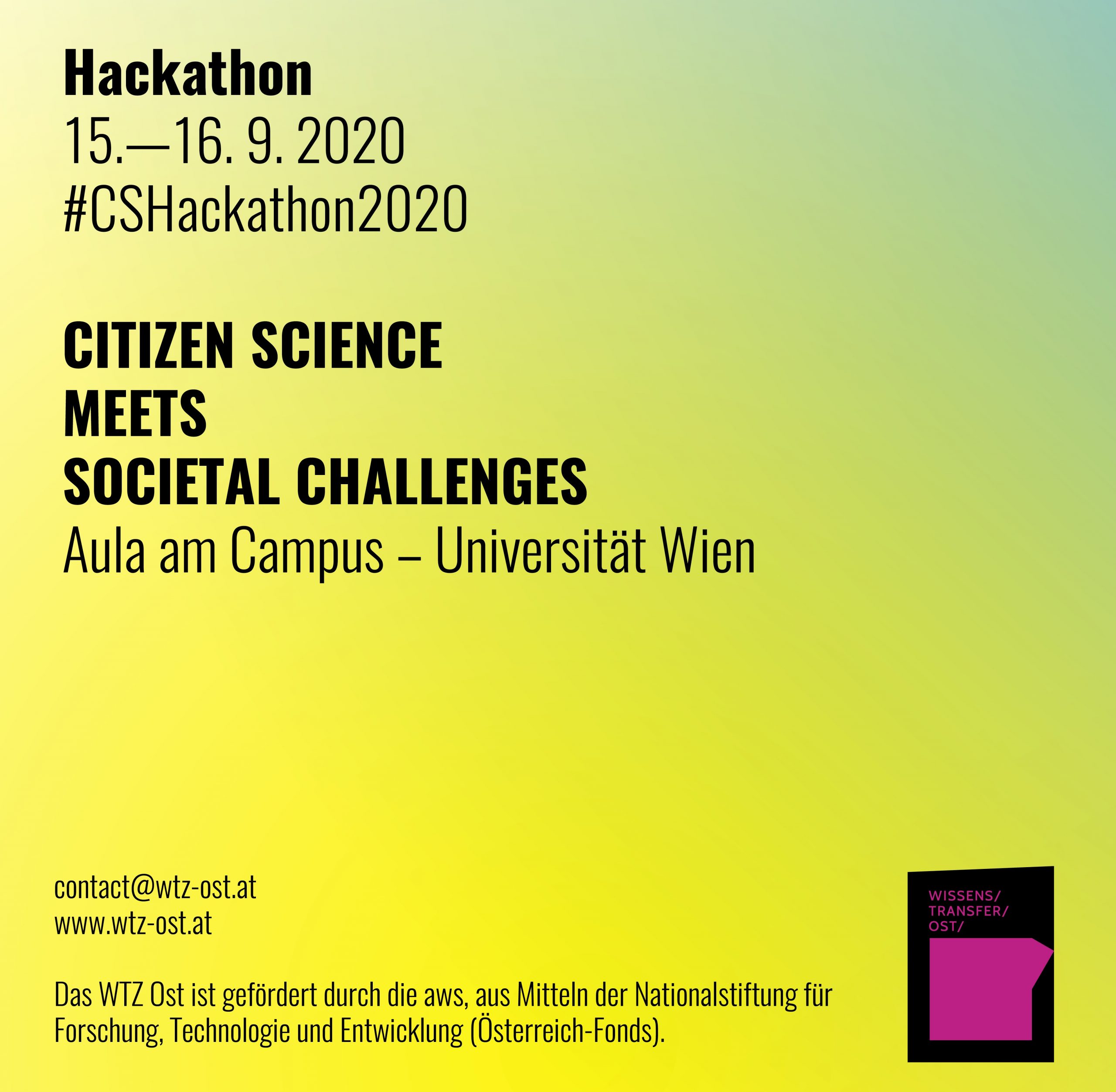 Are you interested in sustainable innovations in areas such as health and education, climate change and environmental protection, gender equality and diversity? Do you want to work in interdisciplinary teams? Do you want to develop ideas to improve living conditions in sustainable cities and communities? Do you believe in the importance of involving citizens in research and innovation?
At the Citizen Science meets Societal Challenges Hackathon (#CSHackathon2020) interdisciplinary teams can work on concepts for participatory, digital solutions to current social challenges. Students and early career researchers from all disciplines can apply, either as a team or as individuals. Programming skills are welcome, but are not essential for participation.
The first-place winners will get a chance to present their projects at the Austrian Citizen Science Conference!
What is a Hackathon? What is Citizen Science? How is it connected to Societal Challenges? Find out more about the #CSHackathon2020 here. If you have any questions, please feel free to contact us via email: wtz.fsnf@univie.ac.at 
Have a look at the programme here.
Please note: This event will be held as a classroom event. All Covid-19 prevention measures and regulations for events are of course fully complied with. 
Cooperation partners: